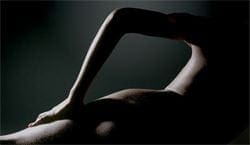 Acupoint injection therapy uses a wide array of homeopathic substances such as Traumeel, Zeel, Spascupreel, Neuralgo Rheum and Lymphomyosot that can be injected into acupuncture points. Acupoint injections may prove valuable in the treatment of pain effecting the neck, shoulder, low back, hip, hands, feet, joints, muscles, and nerves. Merle J. Friedman, AP, is certified to do Acupoint Injection Therapy.
The injectable solutions are registered with the FDA and are based upon the laws of homeopathy (dilution and potentization of the raw ingredient) providing the following benefits:
No local or general allergic reactions.
No adverse side effects in the short and long term.
No contraindications.
Safe to use during pregnancy.
No interaction with other drugs.
Skip to main content
+844-633-4628 | For Consumers
Some conditions that Acupoint Injection therapy may benefit:
Osteoarthritis
Musculoskeletal Pain
Fibromyalgia
Sciatic Pain
Neck Pain
Knee Pain
Shoulder Pain
Sports Medicine
These statements have not been reviewed by the Food and Drug Administration. They are supported by traditional homeopathic principles.
© 2016 MediNatura
Email: acupuncture@merlejfriedman.com